Creative Strategies. Skilled Advocacy.
Defense You Can Rely On
Criminal Defense Attorney Serving ORANGE COUNTY, California
"I strive to provide honest representation. I may tell you something
that you don't want to hear, but it'll likely benefit you in the long run."
Stay Calm
and
Remain Silent
The biggest mistake you can make as someone with a criminal charge is to talk. Whether it's to the officer that arrested you, the officer that's interviewing you at the station, or your significant other over the phone, do not say anything about your case, under any circumstances. Attorney Ronald MacGregor will be there as quickly as he can to decrease your chances of a lost case.
DUI & Drug Charges in California
Getting charged with any crime is serious, but getting charged with a DUI or any type of drug crime can have especially serious consequences in California. With the help of a seasoned criminal defense attorney in Irvine, California, you will have more opportunities to reduce your sentence or even drop your charge altogether.
Your first DUI conviction can result in $2,000 in fines and six months in jail, as well as a suspended license for six months and the strong possibility of three years of probation. If this isn't your first or even your second DUI charge, you will be facing much harsher penalties should you be convicted of the crime.
If your charge is drug-related, you could be facing many restrictions on processes that are typically easy to deal with, in addition to fines, prison time, and probation. You may face difficulty finding a job, renting an apartment, getting accepted into a college financial aid program, and keeping custody of your children.
Don't let a criminal conviction have an effect on how you live your life and provide for your family, let a criminal defense attorney in Irvine, California help you fight for your freedom and stand up for your rights. Attorney Ronald MacGregor proudly serves the surrounding communities, including Newport Beach and Santa Ana.
Because he is in the courtroom nearly every day, he has had plenty of experience presenting convincing arguments. His familiarity with how judges and juries think is a strong advantage that you should utilize.
Almost 50 Years' Experience
Nearly five decades accumulating valuable understanding of how defense cases work has given Ronald the exceptional ability to provide sound representation for almost every case that comes across his desk.
Personal, Determined Representation
Ronald knows that you are possibly going through some of the most difficult times of your life, so he aims to make sure you are comfortable with every decision that is made related to your case from start to finish.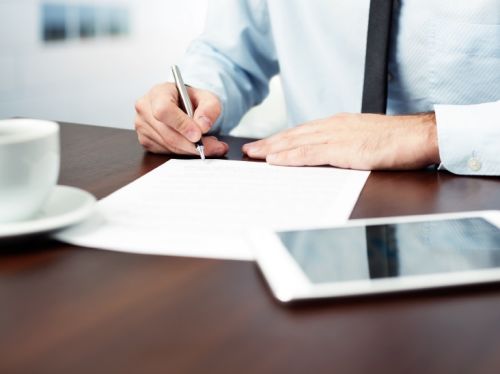 My son was facing 4 years in jail and a slew of other punishments. Ron managed to reduce a felony to a misdemeanor, avoided any jail time, and was there when we subsequently needed him.
I have been a client of Mr. Ron MacGregor's for a while now. He's been an amazing person and very helpful with my case. He is very honest and upfront and knows exactly what he's doing.
Ron has represented our family for over 25 years. His expertise in criminal law is invaluable. He will represent you with the utmost level of integrity. He is forthright and will always be honest.
Ready to Fight for Your Rights,
No Matter Your Charge
Because of his experience as a criminal defense attorney, Ronald MacGregor has helped more than 10,000 clients with a variety of different charges and circumstances. Regardless of what legal matter you're faced with, he can help you seek a satisfying result.
Throughout Irvine, Santa Ana, and Newport Beach, California, many people have come to Ronald for burglary and armed robbery charges. He will be there to listen to your side of the story and develop a case that presents a persuasive argument in your favor. You can rest assured with a determined attorney at your side.
If you're faced with a domestic violence accusation or charge, it will be in your best interest to hire an aggressive attorney that will stick up for your rights in court. You may have been falsely accused or made a one-time mistake; in any case, Attorney Ronald MacGregor will be there for you as a strong advocate.
Working with an inexperienced attorney can result in devastating results and extreme penalties. To meet with a criminal defense lawyer that has been practicing for more than 45 years, schedule a free consultation with Ronald today so he can begin working on your case.