Drug Offense Attorney in Irvine, CA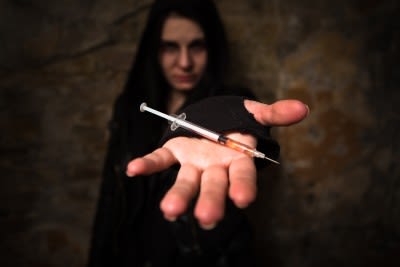 If you are charged with Drug Crimes, you have a lot at stake. If you are convicted of drug charges, you can lose your freedom, your job, your belongings, and your reputation. You need someone on your side who understands how serious this is and will treat your case with the importance it deserves.
Newport Beach Attorney Ronald D. MacGregor earned his Juris Doctorate from the University of Pacific's McGeorge School of Law in 1973 and immediately started helping people with legal problems. For over 40 years, he has fought for justice and demanded the State be fair in every proceeding he has been involved in.
DRUG POSSESSION
The State will need to prove that the officer had a valid reason for finding the illicit substances, and they will need lab results proving the substances are drugs. There are many evidentiary problems, including chain of custody, where the State often makes mistakes. If you can prove a mistake that is relevant to the chief elements of the case, it could work in your favor.
Most simple possession cases are Misdemeanor Crimes, but can still have a serious effect on your life and your future. Orange County Drug Crimes Attorney Ronald D. MacGregor is familiar with all the issues and case law regarding drug crimes which could help your case. He has been helping clients for over four decades and knows the best way to fight your case.
OTHER DRUG CRIMES INCLUDING DRUG TRAFFICKING
Trading or selling drugs can lead to a charge of Drug Trafficking. These cases can result in felony charges and can possibly result in many years in prison. The state may try to prove the case with little evidence regarding dealing, instead basing the case on the amount of drugs.
Manufacturing drugs is also a felony charge, and the State may file the charge based simply on ingredients you possess that they claim prove that you were going to manufacture drugs in the future.
When officers arrest you for drug charges, they may even commit acts that violate your rights. You should seek the advice of a skilled Drug Crimes Lawyer as soon as possible. If you have been charged with a Drug Crime in Orange County and want someone with the experience and skill you need to make a difference, call Ronald D MacGregor today for a free consultation.